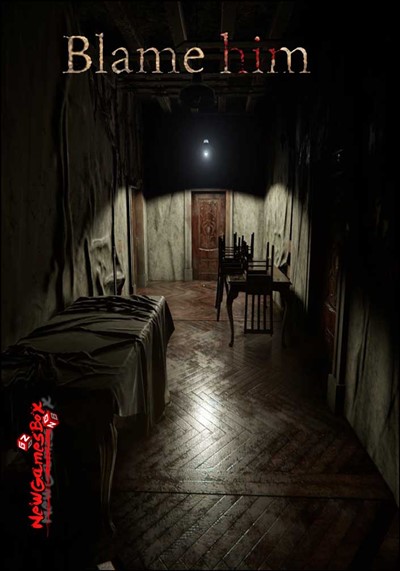 Blame Him - CODEX
June 2, 2019 | PC | Developer & Publisher: Chilla's Art | 12GB
Interface language: Russian, English (MULTIi8)
Genre: Adventure / Horror / 1st Person
Blame him is an adventure horror from the first person with elements of stealth and puzzles, created by a team of two people from Japan. The game, beloved by many and frightened many YouTube and streamers.
Game features:
Real survival in the style of horror - the game is true to all the tenets of its genre.
Immersive atmosphere - eerie and realistic surroundings.
Challenges - enemies, stealth and intuitive puzzles.
You are on your own, and the game will not help you.
System requirements:
✔ OS : Windows 7/8/10 (64-bit)
✔ Processor : Intel Core i5-2300 (or AMD equivalent )
✔ Memory : 8GB
✔ Video card : NVIDIA GTX 750ti (or AMD equivalent)
✔ Disk space : 30 GB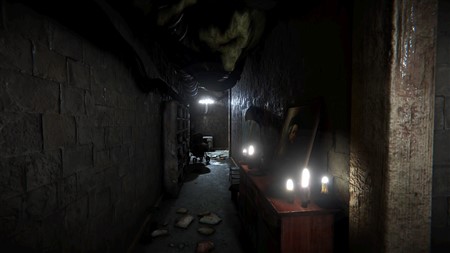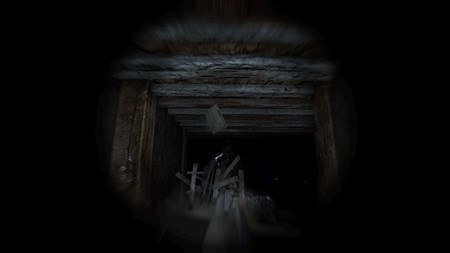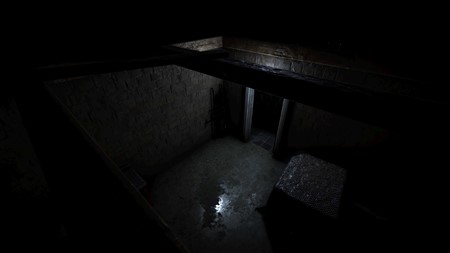 DOWNLOAD
(Buy premium account for maximum speed and resuming ability)
http://nitroflare.com/view/99D1EABC93FF14D/pp6kg.Blame.Him..CODEX.part01.rar
http://nitroflare.com/view/00893A11C08AEC1/pp6kg.Blame.Him..CODEX.part02.rar
http://nitroflare.com/view/F748B23BFD7FFFC/pp6kg.Blame.Him..CODEX.part03.rar
http://nitroflare.com/view/2375DF42AD213C8/pp6kg.Blame.Him..CODEX.part04.rar
http://nitroflare.com/view/488D4C03BB0A3CC/pp6kg.Blame.Him..CODEX.part05.rar
http://nitroflare.com/view/94B28CAB94FE8E8/pp6kg.Blame.Him..CODEX.part06.rar
http://nitroflare.com/view/21E6670C09B9267/pp6kg.Blame.Him..CODEX.part07.rar
http://nitroflare.com/view/31C5DB76B6B1E9D/pp6kg.Blame.Him..CODEX.part08.rar
http://nitroflare.com/view/CB510E4DF9BCC60/pp6kg.Blame.Him..CODEX.part09.rar
http://nitroflare.com/view/627B7DB351F0B78/pp6kg.Blame.Him..CODEX.part10.rar
http://nitroflare.com/view/3AEE475C9A86366/pp6kg.Blame.Him..CODEX.part11.rar
http://nitroflare.com/view/F94DD27898B52F8/pp6kg.Blame.Him..CODEX.part12.rar
http://nitroflare.com/view/730A14D64661B34/pp6kg.Blame.Him..CODEX.part13.rar
https://rapidgator.net/file/08939503489b9432aaeae909b6206bf2/pp6kg.Blame.Him..CODEX.part01.rar
https://rapidgator.net/file/074635865245eaaba075438a13da2f5c/pp6kg.Blame.Him..CODEX.part02.rar
https://rapidgator.net/file/34f19f9ef160494f8fe8e01eb8bdc921/pp6kg.Blame.Him..CODEX.part03.rar
https://rapidgator.net/file/da640eb9a52b1797b955d142a33134a4/pp6kg.Blame.Him..CODEX.part04.rar
https://rapidgator.net/file/70720cce6fbfc23b3e790753ddf043dc/pp6kg.Blame.Him..CODEX.part05.rar
https://rapidgator.net/file/2def4c6f0472fe20ab2fe8bafa9ef285/pp6kg.Blame.Him..CODEX.part06.rar
https://rapidgator.net/file/1a5efbee12319972a5894c69e8f68977/pp6kg.Blame.Him..CODEX.part07.rar
https://rapidgator.net/file/7815953cf5ffed5be36ff71142380bc1/pp6kg.Blame.Him..CODEX.part08.rar
https://rapidgator.net/file/2ba335dbb5ded2ed537b21fabe7c8d91/pp6kg.Blame.Him..CODEX.part09.rar
https://rapidgator.net/file/84dfd47f5fd45df184762997e1ba1e87/pp6kg.Blame.Him..CODEX.part10.rar
https://rapidgator.net/file/350823f5d087fcfc41928231694e928a/pp6kg.Blame.Him..CODEX.part11.rar
https://rapidgator.net/file/f87a2acf03947edcffe0a631e25ffe9e/pp6kg.Blame.Him..CODEX.part12.rar
https://rapidgator.net/file/961f5413ac40d7951deeae632d7d0f12/pp6kg.Blame.Him..CODEX.part13.rar
http://turbobit.net/t8y0yuw55usq/pp6kg.Blame.Him..CODEX.part01.rar.html
http://turbobit.net/08kwcq129rks/pp6kg.Blame.Him..CODEX.part02.rar.html
http://turbobit.net/ch9hm709oic8/pp6kg.Blame.Him..CODEX.part03.rar.html
http://turbobit.net/l7dbsrqc1agd/pp6kg.Blame.Him..CODEX.part04.rar.html
http://turbobit.net/p9h031112t2w/pp6kg.Blame.Him..CODEX.part05.rar.html
http://turbobit.net/8zbkayyk5mxd/pp6kg.Blame.Him..CODEX.part06.rar.html
http://turbobit.net/ihd29a0njsy1/pp6kg.Blame.Him..CODEX.part07.rar.html
http://turbobit.net/k5mv75p2r9uz/pp6kg.Blame.Him..CODEX.part08.rar.html
http://turbobit.net/mfbjil6n8qus/pp6kg.Blame.Him..CODEX.part09.rar.html
http://turbobit.net/nuas0a83kvwq/pp6kg.Blame.Him..CODEX.part10.rar.html
http://turbobit.net/6s131q20hzez/pp6kg.Blame.Him..CODEX.part11.rar.html
http://turbobit.net/3yhtgvjn52ih/pp6kg.Blame.Him..CODEX.part12.rar.html
http://turbobit.net/ilvto3h7t8mn/pp6kg.Blame.Him..CODEX.part13.rar.html