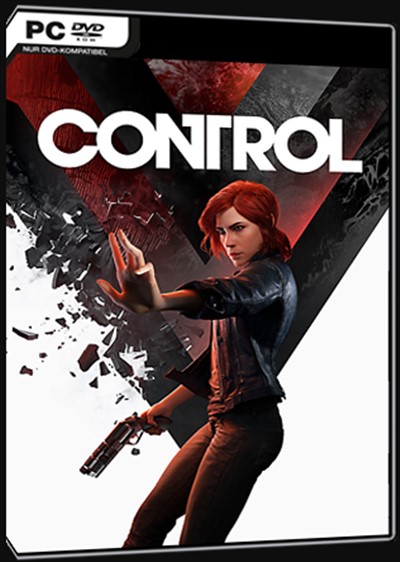 Control - Repack by West4it
2019 | PC | Developer: Remedy Entertainment | Released: 505 Games | 17.5GB
Interface language: Russian, English
Genre: Action, adventure, 3rd person
Control is a long-awaited third-person adventure created by Remedy Entertainment, which presented us with the iconic Max Payne trilogy, the psychological thriller Alan Wake and the cinematic action Quantum Break. The new game is the embodiment of Remedy's many years of experience in creating deeply crafted story games.
Minimum system requirements:
Operating System: Windows 7/10 64-bit
Processor: Core i5-4690 3.5 GHz / FX 4350 4.2 GHz
Memory: 8 GB
Video card: 3 GB, GeForce GTX 780 / Radeon R9 280X, DirectX 11
Audio Card: Windows Compatible
Free space on the railway: 33 GB
The New York Secret Service headquarters with the mysterious name Federal Bureau of Control is seized by paranormal forces. You play as a young girl, Jesse Feyden, who, by no coincidence, is in the building and becomes the new director of the service. In this role, you have to conduct an investigation to find explanations for strange experiments, uncover all the secrets of the Bureau and return Control. You'll have to combine supernatural abilities with modifiable gear, to survive in this dangerous changing environment. Discover the world beyond reality!
Game features
- JESSIE FEYDEN
This is the story of Jesse Faden, which does not cease to look for answers, while getting used to the role of director. The Control world is mysterious, and all the allies Jesse meets along the way have their own story. Jesse reveals strange experiments and secrets along with other Bureau agents.
- UNKNOWLEDGE WORLD
An underground agency in New York suddenly falls into the clutches of unearthly enemies, and it is up to you to become its new director and try to restore Control.
- SUPERNASTIC
You have to master supernatural abilities, modifiable weapons and a reactive environment and rush into battle against unearthly enemies in a mysterious and unpredictable world.
Repack Features
List of supported languages: Russian, English
Cut: Extra languages, junk files
Nothing Recoded
Startup parameters are specified
Installation requires from 50 MB to 80% of free RAM (not> 700 MB)
Game Version: 1.0 (0.0.269.9979)
Installation time: 10-20 minutes (Depends on PC)
Utilities used from: Edisson007, Bulat Ziganshin, Profrager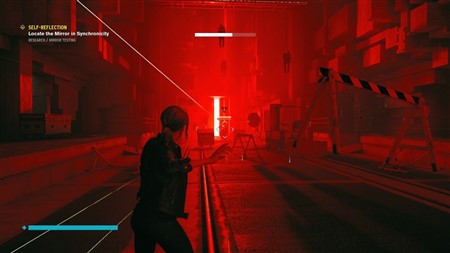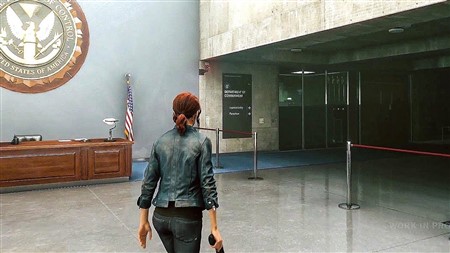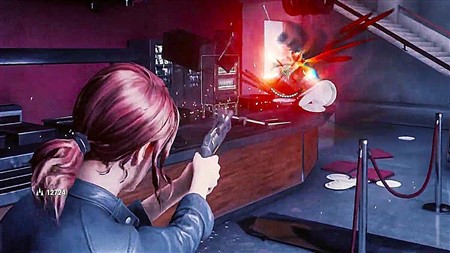 DOWNLOAD
(Buy premium account for maximum speed and resuming ability)
http://nitroflare.com/view/274B8B1844F432E/vk01e.Control..Repack.by.West4it.part01.rar
http://nitroflare.com/view/EBA92E3A474D0B6/vk01e.Control..Repack.by.West4it.part02.rar
http://nitroflare.com/view/71B26A3B63DBA70/vk01e.Control..Repack.by.West4it.part03.rar
http://nitroflare.com/view/9C6B7C1BEA9E6F4/vk01e.Control..Repack.by.West4it.part04.rar
http://nitroflare.com/view/D7E85319564E601/vk01e.Control..Repack.by.West4it.part05.rar
http://nitroflare.com/view/92003680A4E9A00/vk01e.Control..Repack.by.West4it.part06.rar
http://nitroflare.com/view/58721266F132483/vk01e.Control..Repack.by.West4it.part07.rar
http://nitroflare.com/view/456BDC02049F162/vk01e.Control..Repack.by.West4it.part08.rar
http://nitroflare.com/view/DA5264DB8E2BAEA/vk01e.Control..Repack.by.West4it.part09.rar
http://nitroflare.com/view/972771E1C4227F6/vk01e.Control..Repack.by.West4it.part10.rar
http://nitroflare.com/view/FFB6E72D14CD93D/vk01e.Control..Repack.by.West4it.part11.rar
http://nitroflare.com/view/3D13A8563CC40C8/vk01e.Control..Repack.by.West4it.part12.rar
http://nitroflare.com/view/0F49D28109FBE7A/vk01e.Control..Repack.by.West4it.part13.rar
http://nitroflare.com/view/61566045E411A55/vk01e.Control..Repack.by.West4it.part14.rar
http://nitroflare.com/view/84E9FE88AABFC24/vk01e.Control..Repack.by.West4it.part15.rar
http://nitroflare.com/view/6190625D770F8C3/vk01e.Control..Repack.by.West4it.part16.rar
http://nitroflare.com/view/4E98DE9D5E015B5/vk01e.Control..Repack.by.West4it.part17.rar
http://nitroflare.com/view/BA0B86A8E10A6C2/vk01e.Control..Repack.by.West4it.part18.rar
https://rapidgator.net/file/0cb88dd65cf2be03e674c985d36bbf5d/vk01e.Control..Repack.by.West4it.part01.rar
https://rapidgator.net/file/064ba16f3b1941eeaeb0bc7e4006635c/vk01e.Control..Repack.by.West4it.part02.rar
https://rapidgator.net/file/5636e2ffaa4f2e32d6e6a9e18f1bf545/vk01e.Control..Repack.by.West4it.part03.rar
https://rapidgator.net/file/b72abe3da2b7b526aae8ce704dc08414/vk01e.Control..Repack.by.West4it.part04.rar
https://rapidgator.net/file/aca0857d6d0a0b422c69dc663d83843a/vk01e.Control..Repack.by.West4it.part05.rar
https://rapidgator.net/file/d21a0e9abc2798decbcf92d0d1b22339/vk01e.Control..Repack.by.West4it.part06.rar
https://rapidgator.net/file/a93ab710247a95544957a733729ea431/vk01e.Control..Repack.by.West4it.part07.rar
https://rapidgator.net/file/ce2c7c20e8128b4cdbd61ccd34bb2c97/vk01e.Control..Repack.by.West4it.part08.rar
https://rapidgator.net/file/087bcb26fb10eeb113635fd8cd3f24a4/vk01e.Control..Repack.by.West4it.part09.rar
https://rapidgator.net/file/ee029dbc693490322dc48626e728e6ea/vk01e.Control..Repack.by.West4it.part10.rar
https://rapidgator.net/file/4e7d259474243c0d9d1f757e34259537/vk01e.Control..Repack.by.West4it.part11.rar
https://rapidgator.net/file/d1104d2dd4663be78d0cb02cf233acdd/vk01e.Control..Repack.by.West4it.part12.rar
https://rapidgator.net/file/feec49dc9daf2f850de7477c2711db0a/vk01e.Control..Repack.by.West4it.part13.rar
https://rapidgator.net/file/6036c26fb0205799df0b5c349c049aa7/vk01e.Control..Repack.by.West4it.part14.rar
https://rapidgator.net/file/b3a8a77fa7ab2aa16048ecdd171156d7/vk01e.Control..Repack.by.West4it.part15.rar
https://rapidgator.net/file/a86d0070c487f6117e50d62e449f2aa5/vk01e.Control..Repack.by.West4it.part16.rar
https://rapidgator.net/file/3f93312c6bf08cd7923e8d675ae11db8/vk01e.Control..Repack.by.West4it.part17.rar
https://rapidgator.net/file/11680a9abda45af455cc2039b04663d9/vk01e.Control..Repack.by.West4it.part18.rar