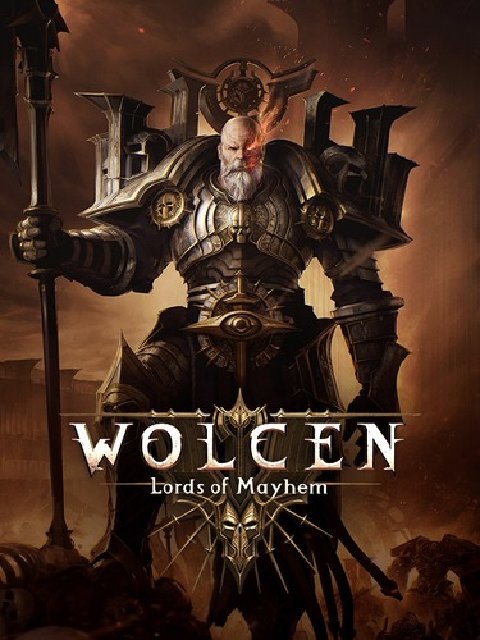 Wolcen: Lords of Mayhem [v 1.0.7.0] (2020) PC | Repack by xatab |Size: 14.07 GB
Release year : 2020
Genre : RPG , 3D
Developer : WOLCEN Studio
Publisher : WOLCEN Studio
Edition type : Repack
Interface language : English, MULTi Voice
language : English
Medicine : Sewn {CODEX}
:
Wolcen: Lords of Mayhem is an isometric action / role-playing game whose authors were clearly inspired by the cult Diablo. The plot, of course, is the most commonplace - once again the forces of evil decided to bring the world to their feet, but there were daredevils who could repel hordes of monsters. In the role of one of these heroes you have to play. The game world at Wolcen: Lords of Mayhem is open and completely accessible for exploration. Although, of course, it will not do without all kinds of dungeons here - the "diabloid", whatever one may say. However, the key advantages of the project are excellent graphics and ample opportunities to create a character.

Features:
The ability to play in single player mode, also support for multiplayer.
Free character development.
Very powerful artificial intelligence.
Kythera AI system.
A large number of weapons, armor and magical effects.
Advanced craft system - the ability to craft your weapons and armor.
Alchemy: You can prepare healing and healing potions.
Building your own home.
A rich history of the world and interesting quests.
Features Repack
Nothing is cut / re-encoded;
Game Version: 1.0.7.0;
The language changes in the settings menu (after choosing to restart the game);
Installation time ~ 5 minutes (depending on the computer);
Repack from xatab;
PS. A long launch of the game is possible.
System Requirements:
Operating System : Windows 7/8/10 (x64)
Processor : Intel: Core2 Duo 2.4Ghz, AMD: Phenom X2
RAM : 4 GB
Video card : Graphics: NVidia Geforce 460GTX / AMD Radeon HD5850
Free space on hard drive : 22.5 GB
ScreenShots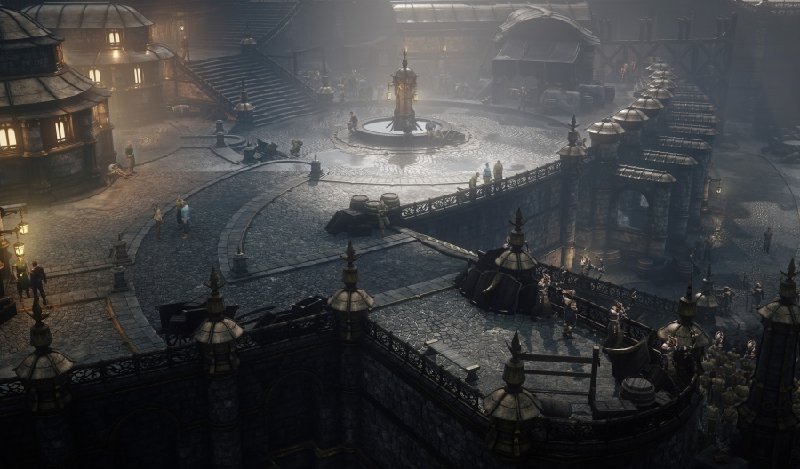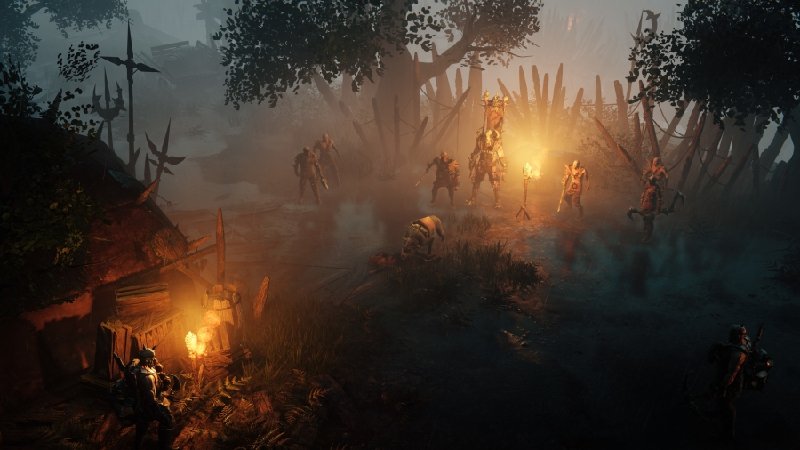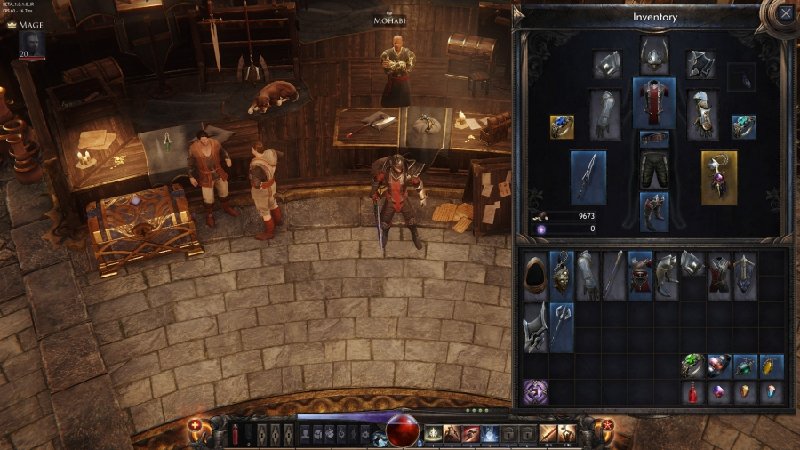 DOWNLOAD
(Buy premium account for maximum speed and resuming ability)
http://nitroflare.com/view/4C654C033CD0871/s7fxx.Wolcen.Lords.of.Mayhem.v.1.0.7.0.2020.xatab.part01.rar
http://nitroflare.com/view/C65DD37BD6CDA8B/s7fxx.Wolcen.Lords.of.Mayhem.v.1.0.7.0.2020.xatab.part02.rar
http://nitroflare.com/view/83900ABBDD7EE59/s7fxx.Wolcen.Lords.of.Mayhem.v.1.0.7.0.2020.xatab.part03.rar
http://nitroflare.com/view/FA44C55313522E8/s7fxx.Wolcen.Lords.of.Mayhem.v.1.0.7.0.2020.xatab.part04.rar
http://nitroflare.com/view/8BE2FEB4CA7FADC/s7fxx.Wolcen.Lords.of.Mayhem.v.1.0.7.0.2020.xatab.part05.rar
http://nitroflare.com/view/163D7078500C698/s7fxx.Wolcen.Lords.of.Mayhem.v.1.0.7.0.2020.xatab.part06.rar
http://nitroflare.com/view/499C0E3D5A74DB4/s7fxx.Wolcen.Lords.of.Mayhem.v.1.0.7.0.2020.xatab.part07.rar
http://nitroflare.com/view/0BEBA8F02057DF0/s7fxx.Wolcen.Lords.of.Mayhem.v.1.0.7.0.2020.xatab.part08.rar
http://nitroflare.com/view/E2BB9A075C1BD9C/s7fxx.Wolcen.Lords.of.Mayhem.v.1.0.7.0.2020.xatab.part09.rar
http://nitroflare.com/view/CADC0D7437B22D7/s7fxx.Wolcen.Lords.of.Mayhem.v.1.0.7.0.2020.xatab.part10.rar
http://nitroflare.com/view/FD0893CD4C28A7B/s7fxx.Wolcen.Lords.of.Mayhem.v.1.0.7.0.2020.xatab.part11.rar
http://nitroflare.com/view/A17413C72ADB5E9/s7fxx.Wolcen.Lords.of.Mayhem.v.1.0.7.0.2020.xatab.part12.rar
http://nitroflare.com/view/F1F14434F395143/s7fxx.Wolcen.Lords.of.Mayhem.v.1.0.7.0.2020.xatab.part13.rar
http://nitroflare.com/view/63F172AF643D1B9/s7fxx.Wolcen.Lords.of.Mayhem.v.1.0.7.0.2020.xatab.part14.rar
http://nitroflare.com/view/84B724C9BFB886F/s7fxx.Wolcen.Lords.of.Mayhem.v.1.0.7.0.2020.xatab.part15.rar
http://nitroflare.com/view/AB55C872209DCBE/s7fxx.Wolcen.Lords.of.Mayhem.v.1.0.7.0.2020.xatab.part16.rar
https://rapidgator.net/file/94feaea85efdba6b35f992dc3c4ef109/s7fxx.Wolcen.Lords.of.Mayhem.v.1.0.7.0.2020.xatab.part01.rar
https://rapidgator.net/file/e77fcd49c0d06a4ebd4c389be6885e5a/s7fxx.Wolcen.Lords.of.Mayhem.v.1.0.7.0.2020.xatab.part02.rar
https://rapidgator.net/file/b9bd2844c5e4235c6b37f6badb955b02/s7fxx.Wolcen.Lords.of.Mayhem.v.1.0.7.0.2020.xatab.part03.rar
https://rapidgator.net/file/3e1199770adb8bbf530c7a4ca29133a0/s7fxx.Wolcen.Lords.of.Mayhem.v.1.0.7.0.2020.xatab.part04.rar
https://rapidgator.net/file/7f12d1750e77737fe929977ca97d6b39/s7fxx.Wolcen.Lords.of.Mayhem.v.1.0.7.0.2020.xatab.part05.rar
https://rapidgator.net/file/cbd38b4cf5d445b65537aef825e9b318/s7fxx.Wolcen.Lords.of.Mayhem.v.1.0.7.0.2020.xatab.part06.rar
https://rapidgator.net/file/14bc3f3af7f22ed9d3b6793f50413d1e/s7fxx.Wolcen.Lords.of.Mayhem.v.1.0.7.0.2020.xatab.part07.rar
https://rapidgator.net/file/2d83522bae6251847cd17fcd56121759/s7fxx.Wolcen.Lords.of.Mayhem.v.1.0.7.0.2020.xatab.part08.rar
https://rapidgator.net/file/5071b0a9de8bc2e3a749e6a90f85033d/s7fxx.Wolcen.Lords.of.Mayhem.v.1.0.7.0.2020.xatab.part09.rar
https://rapidgator.net/file/589f3672bf926ea0e4f09cad5dd24bcd/s7fxx.Wolcen.Lords.of.Mayhem.v.1.0.7.0.2020.xatab.part10.rar
https://rapidgator.net/file/342a316da41923fb8d0038b5e493ac65/s7fxx.Wolcen.Lords.of.Mayhem.v.1.0.7.0.2020.xatab.part11.rar
https://rapidgator.net/file/76d46f2ad1e488fbd34cae6bdf89e32b/s7fxx.Wolcen.Lords.of.Mayhem.v.1.0.7.0.2020.xatab.part12.rar
https://rapidgator.net/file/21c1b1568d6cfbf52311440fd27fbe5d/s7fxx.Wolcen.Lords.of.Mayhem.v.1.0.7.0.2020.xatab.part13.rar
https://rapidgator.net/file/1ed990c5694373f8d2dd3d0b710cc90e/s7fxx.Wolcen.Lords.of.Mayhem.v.1.0.7.0.2020.xatab.part14.rar
https://rapidgator.net/file/4ddf1e351cb3f89f0465a25470eb4cf0/s7fxx.Wolcen.Lords.of.Mayhem.v.1.0.7.0.2020.xatab.part15.rar
https://rapidgator.net/file/827b150e2a6dadd1e6df3d70341ace8e/s7fxx.Wolcen.Lords.of.Mayhem.v.1.0.7.0.2020.xatab.part16.rar